Welcome to Our Web Site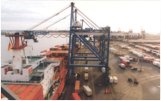 Marlink is an Expert company that Works in the Maritime Transportation field, We can and provides all kinds of Marine services smoothly and efficiently.
We can serve all kind of ships calling all Egyptian Ports and many other Services
such as; cargo & ships brokerage, Land transportation, in addition to customs
Clearing and Consultancy, besides Freight forwarding and Logistics.
Marlink is managed by a dynamic group of Marine Pilots distinguished by having excellent experience in this field, ensuring the highest standard of Marine Services with the latest technology & up-to-date techniques.
Working as a shipping Agent as well, handling The shipping agency business for all kinds, sizes & tonnages of ships & cargo.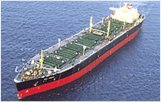 Marlink Agency & Marine Services regionally covers the A.R.E., through dealing with a number of agencies in all the Egyptian Ports. Also Provides Stevedoring (Charging & Discharging) Services through the major Companies in Alexandria port in this business.